---
Testimonials
Take a look at what some of our customers had to say about the truly amazing Cajun Shine All ™ products.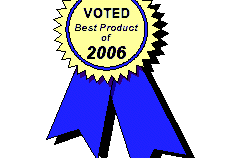 " I have chosen Cajun Shine All for Bella Online Auto Polishing Product of the Year! This product is THE product with deliverance and performance beyond one's comprehension! Cajun Shine All exceeeds all expectations of today's polishes, waxes, seals, gazes and protectants. This product repels water and even road film! I am completely convinced that Cajun Shine All is THE BEST cleaner, shiner producer and protectant on the market today, bar none!

It has been several weeks and my car still looks awesome! Even after having been in the rain and snow. Here, in Upstate New York, we have had lots of precipitation. We even (finally) had some actual snow fall and my car still looks awesome! My black car is not gray, dull, or filmy. A simple car wash now produces a clean, shiny finish! No more wiping either. The water just rolls right off! Cajun Shine All works so great, I have driven in the heavy falling rain on the highways and when my car dried, it still looked clean and shiny. Now I know that sounds a little far fetched but i challenge you to try it for yourself. I am simply blown away! The lower areas of my car had some dirt but it came right off in the car wash. Even my rims are still beaming!

I would not believe it if I had not experienced Cajun Shine All for myself! Order yours and give it to the car lover in your life for Christmas. Cajun Shine All is a Five Star Product!

Link to article:
http://www.bellaonline.com/articles/art48012.asp

Marie A Stoman, Auto Polshing and Detailing Editor (Bella Online)
---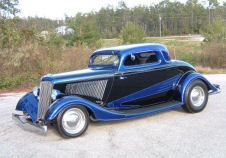 "I ordered your product and used it on my '34 Ford. I like it a lot!!! Goes on easy and comes off super easy with no smudges where you have to keep looking and buffing to make sure you did not miss a spot. I honestly can say it is the best product used compared to major brand competitors. Their product gives me as much shine but they do not come off as easy with no greasy swirls and smudges. If I were to use it on a car that had absolutely no regular paint care (such as your video), it would be a 100% improvement. A person would say WOW and tell everyone about it. I plan on using your product from this point forward because of the ease of removing and the great shine it leaves on the vehicle. I'm pretty sure you won't use this in your testimonials but this assessment is from an everyday guy that drives and takes care of his cars paint on a regular basis. This car was built 26 years ago and has the original paint. Cajun Shine All ™ keeps it looking good!!!! "

Thanks for listening~~~~~Ron
---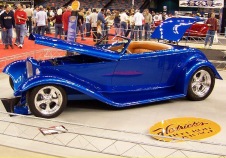 "Our shop recently finished beautiful 32 Ford Roadster that we are all very proud of. After the paint and polish work were done by a highly acclaimed painter, Jimmy Johnson, the only product used on its body and frame has been your revolutionary product Cajun Shine All ™

I have been using your product for over a year now and continue to be impressed with your special cloths and wax products. If I didn;t have 100% confidence in your products, there is no way it would have ever touched this vehicle.

Your product is fast and easy to use and the results are outstanding, as you can see by all the awards we won at the recent World of Wheels event at the Superdome.

Thanks for introducing us to your amazing product, we highly recommend it to all our friends and hot rod enthusiast."

Joel Hedrick, Hedrick's Hot Rod Garage
---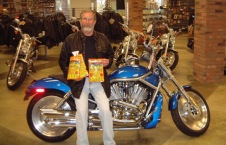 "We wanted to write you and let you know how well your product is doing in our dealership.

Since we started carrying your products we have had to reorder several times. Our customers love it. It seems as though the display is empty every time we look at it.

Keep up the good work."

Earl T. Rottmann, Harley-Davidson of Central Mississippi
---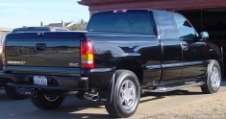 "Cajun Shine All ™ is great! Application is just a wipe on and off, on all surfaces including plastic, glass, rubber, and metal without any ugly white residue. The Cajun Clean All ™ cloth for application and removal reduces my fear of "paint swirls."

Cajun Shine All ™ produces a "head turning" shine where ever you drive."

J. Mark Peterson, Euless, Texas
---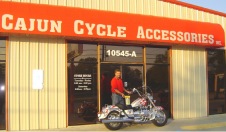 "We thought it was necessary to write this letter to let you know how wonderful your Cajun Clean All ™ products have been in our business. We use the rags and polish on a daily basis with perfect results...

We have tried other rags and products that claim to be the same, but they do not come close."

Mark Matte, Cajun Cycle Accessories, Inc.
---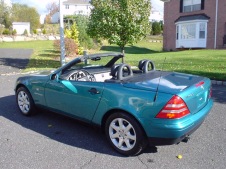 "This car is 8 years old and still looks new with Cajun Shine All ™ "

Joe Liss, New Orleans, LA
---

Works on ANY surface that is safe to Water !!

CajunShineAll.com
HTM,LLC
3888 Victoria Dr.
Baton Rouge, LA 70812
Phone: 225-358-8225
Fax: 225-358-8228
E-Mail: info@cajunshineall.com


© Copyright 2022. HTM, LLC. All rights Reserved.


Cajun Clean All ™ and Cajun Shine All ™ are trademarks of and manufactured by HTM LLC, Baton Rouge, LA.